Like the pink petals of blossoming fruit trees in Spring, rosé wine season is once again upon us.
Long cherished for its addition to our casual outside socializing and dining, there are still wine lovers out there who feel like a rosé is just not an important or enjoyable addition to their wine cellar.  And many mistakenly conclude that their sampling of Mother's favored sweet blush wine is a true representative of Rosé!!
The truth is that pink wine is as varied in grapes, styles, and geographic origins as is Red or White.  There is truly a rosé for everyone.  The trick is to figure out what style suits you best.
How Rosé Wine is Made
First to consider is how the wine got to be a Rosé in the first place.
Rosé production is split between two methods, each yielding a different style. The direct press method is preferred by purists in the southern France regions of Provence and Languedoc-Roussillon.  While the saignée method is more common in places where they make higher end red wines.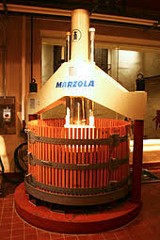 Direct Press (Maceration) Method
In the more traditional method, used predominantly by producers in Provence,  grapes are grown and selected exclusively for rosé production. Winemakers often crush the grapes as whole clusters. They then gently press the grapes until the juice reaches a desirable pale color. Some producers also allow a few hours of skin contact before separating the juice from the must. This process adds a richer color to the finished product.
Winemakers who use this method praise its more deliberate approach which starts during harvest when grapes are picked at lower brix to keep the alcohol levels down while bringing up the acidity. The direct press method ushers in more perfumed aromatics and fruit flavor compounds like strawberry, cherry, and rhubarb.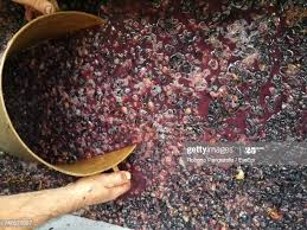 Saignée Method
From the French word for bleeding, the saignée method is a by-product of making red wine. Using this method, the winemaker bleeds off a small amount of juice early in fermentation. This helps increase concentration of the remaining juice in the same way you'd reduce a sauce to intensify flavors.
Rosé made this way tends to have deeper, more vibrant pink color and darker flavors of blackberry, raspberry, and berry jam. Supporters of the saignée method argue it produces riper flavors and greater expression of the varietal.
Which Method is Better?
It really comes down to your preferences. If you like higher acidity and strawberry/rhubarb flavors, then you should select a Provencal rosé. If you like a bigger style, then you should consider selecting a saignée from Napa.
Where Do Rosé Wines Come From?
The most reliable places for you to search for a high quality rosé are the tried-and-true regions of Provence, California, Bordeaux, Northern Spain, and Oregon.
But, you should think about which red wines you like. Almost every red wine-producing region produces a rosé wine. So, if you enjoy the red wine from a specific region, it is always a good idea to try the rosé from the same region. If you love Spanish Tempranillo, why not try a Rosado?
France is the motherland of traditional, dry rosé. It's hard to go too far wrong with anything from Provence, the Rhône valley, or the Loire valley.
Provençal Rosé (made in southern France) tend to be very pale pink, sometimes salmon-colored, tasting of strawberry, raspberry, and citrus. There are multiple areas within Provence that produce superior Rosé which you will see printed on a bottle's label:
Côtes de Provence
Coteaux d'Aix-en-Provence
Bandol
Cassis
Coteaux Varois
Also a great option, are Spanish Rosados which tend to be bigger and bolder with deeper pink color and up-front fruit flavors that work well with meat. They're also usually a good bargain.

Blush Style
The Blush style of wine became popular in the USA during the 1970s, when a winemaking mistake called "stuck fermentation" resulted in a sweet, pink-colored wine with lower alcohol. California's Beringer White Zinfandel, made from the red Zinfandel grape, is a USA classic and started the trend.

Fruity Style
The major characteristic in a fruity wine is a sense of real fruit – the sensation you are smelling and tasting a fresh picked strawberry or cherry. Popular examples of this style include El Coto Rioja rosé, which is a blend of Tempranillo and Grenache.
Another recommendation from France is the affordably priced Bordeaux rosé wine called Chateau de Sours La Fleur d'Amelie. This wine is made from Merlot, Cabernet Sauvignon, and Cabernet Franc

Rich Style
A rich style means that the wine has more color, more alcohol, more flavor – more of everything – than the other styles.  The French region of Tavel in the Rhone Valley is a signature example of this style. The reason Tavel produces rich wines may be traced to its signature grape, Grenache.  In the Southern Rhone valley, Grenache ripens well in the sunny climate, producing a full-bodied wine with significant alcohol.
Le Chant du Soleil Tavel is a good example of this rich style. This wine is made from Grenache, but also includes Cinsault, Clairette, Syrah, and the white Piquepoul grape. Another example of a rich style of rosé wine, is the Argentinian Malbec grape.  A great example is from producer Susana Balbo, called Crios Rosé.

Crisp Style
In recent years, the crisp, light-bodied style of rosé wines from Provence, France have become more popular than the other styles. The word crisp can be used to indicate a wine with fresh acidity and refreshing style of wine.
AIX, from Provence, made from the Grenache, Cinsault, Syrah, and Counoise grapes exemplify this style.   Rosé from the French appellation of Sancerre which are made out of Pinot Noir is also a great choice.
How Can I Tell if my Rose Wine is Sweet or Dry?
The secret is the alcohol by volume, or ABV, on the label.  An ABV 11 percent or higher means that the wine will be dry.  Old-world regions (Italy, Spain, France) tend to produce crisp and tart wines. The rosé wines produced in new-world regions, U.S., South America, Australia, tend to be sweeter and fruitier.
Pairing Rosé Wine with Food
Here are some guidelines that you can use when you are thinking about which rosé to select for your Spring and Summer sipping:
Traditional Spring food favorites that are served for a celebratory lunch or dinner, such as lamb, chicken, or fish usually pair well with pink wines.
Rosé wine can pair with many different dishes. But, make sure that the weight and power of the rosé wine matches the dish.
Crisp style rosés can pair with both chicken and salmon depending on how the chef prepares the dish.
A very typical Easter Sunday dinner of honey baked ham pairs well with a fruity style of wine (such as Rioja Rosada) or a rich style (Tavel).  Because of the ham's slight sweetness, a blush wine might be possible if it's not too sweet a wine.
On Mother's Day, many people make salads, or light chicken and seafood dishes, so these main courses would pair nicely with the crisp light style of Provence rosé.
If you are interested in learning more about food and wine pairing, check out our Food and Wine Pairing course to learn simple "Never Fail" concepts to a perfect pairing….